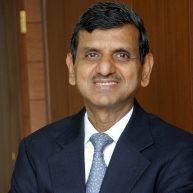 TCI Institute of Logistics is one of the brightest member of the TCI family. TCIIL is the first training providers in the country which is affiliated with NSDC & LSC, Logistic Sector Skills Council for developing skills required for logistic sector. The location of the Centre's has been carefully selected near a young yet strong manufacturing base not so far from our nation's capital. This contrast of beauty and cutting edge industrial infrastructure within kilometers of the campus provides a unique learning environment. This fledgling institute is guided by a committed industry experts.

Our aim is to provide world-class technical skill development programs to benefit all the section of the logistics sector. We pay a great deal of attention to our academic excellence and cultural ethos which include constant updating of details, continuous evaluation and improvement of systems and students and provision of a team with excellent faculty in a congenial academic environment. We strive hard to train and equip our students to get placed in top notch corporate and business units by honing, transforming and tapping the latent potential and talent dormant in them.

There is more to success than a well-paying job. It is defined by the challenges that push your mind, the goals that take you higher and the nurturing relationships that give meaning and purpose to your life. Whether it's in the classrooms, at the enriching events, in the hostel, on the basketball court or in solitude deep down inside you, we want to turn hours, minutes and seconds into your favor.

Those individuals who want to pursue their careers in logistics industry of tomorrow need to acquire a different set of knowledge, attitude and skills. The unique mission of the Institute to nurture and train managers and leaders with a social conscience and an ability to deliver performance and attain excellence across cultures, functions and geographies. The curriculum at TCI Institute reflects this diversified educational approach, as does the intellectual capital of its faculty that is dedicated to fulfilling the above mission.

We wish you for great career with us , have a happy Learning!